E1.1-GEOS Geosciences and Society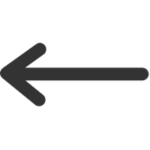 ---
This Thematic Area aims to reflect the main subject of the Congress "Geosciences toward the Community" by reflecting the growing interest of the geosciences community in outreaching and the direct applications of the discipline in societal issues. We encourage session proposals concerning: geosciences in (pre-) school education; geoheritage characterization and conservation; the involvement of geologists in the design of public policies; history of geosciences; adaptability to climatic change from geology; geosciences, art and culture; geosciences and gender (in)equalities; work ethics, among other subjects.
---
Plenary Speaker: Mr. Guido Cappetti, Geotérmica del Norte S.A. (GDN), Chile Ver perfil
---
GEOS-1: Geoscience teaching and the social role of geologists
Convenors: Patricio Ahumada, Franco Vera, María Jesús Bravo, Joseline Tapia.
Description: This session consider the interest of the Chilean geological community on moving forward in geoscience education and discussing the role of geologist in society. Contributions that present research and/or experiences related to these two topics would be greatly appreciated: (1) Earth Science Education and Community Outreach: education and outreach of Earth sciences in formal educational institutions (i.e. preschool to university level), as well as to the general public, with an emphasis on the review and critical comparison of curricula, innovative educational initiatives and circulation of geoscience in social networks and media, among other related items. (2) Role of Earth Scientists in Society:  Social responsibilities of graduated earth scientists; professional diversification of geologists in Chile to non-conventional industries (outside of mining) and participation of the geoscientific community in public policy in Chile, among others.
GEOS-2: IX Symposium The History of Geology
Convenors: Carolina Silva, Reynaldo Charrier, Francisco Hervé, Víctor Ramos.
Description: This session will receive abstracts related to the different aspects of the History of Geology, including other Earth Sciences.  We expect to receive contributions regarding the life and work of renowned scientists, the evolution of ideas in geology, pioneer research, and the history of geological institutions, the work of important national and international programs, women in geology, geology and travelers, the history of different geological disciplines, current history, and art in the history of geology, among others.  We intend to start an archive, which registers all those activities that have contributed to geological knowledge and its relation with culture and social development.
GEOS-3: Geodiversity, geological heritage and geoconservation
Convenors: Manuel Schilling, Diego Partarrieu, José Benado, Fracesc Ferraro, Joachim Zora.
This session invites to share national and international experiences related to the identification, characterization and assessment of geodiversity and geological heritage, as well as initiatives dedicated to the geoconservation, understanding this as the protection and sustainable use of geodiversity and geological heritage, including its legal protection and monitoring. Likewise, we invite the presentation of initiatives related to the outreach and awareness of geodiversity and geological heritage, especially through educational and tourism activities as well as the creation and management of UNESCO Geoparks. One of the objectives of this session will be to discuss and agree on an appropriate methodology to develop a national inventory of geological heritage in a systematic manner, following the guidelines proposed by the Global Geosites project of the International Union of Geological Sciences.
GEOS-4: Gender equality in Earth Sciences: context, present, and future directions
Convenors: Tania Villaseñor, Cindy Mora-Stock, Millarca Valenzuela, Joseline Tapia, Verónica Oliveros.
Description: The Earth Science community in Chile has been historically dominated by men, which is more notorious at high academic and professional levels. Stereotypes, lack of sense of belonging, and scarcity of role models are some of the obstacles that women face during their careers, making their success in the field more difficult. There is consensus that scientific and professional communities that value and foster diversity are capable to offer innovative and effective solutions to a wide range of problems. Bridging the gender gap in the Earth Sciences is relevant to confront future global challenges.
This session aims to provide a space to discuss gender gap within the Earth Science community in Chile. We invite presentations that discuss the current participation of women in Earth Sciences, share experiences, strategies, and challenges related to the inclusion and promotion of women in this field.
GEOS-5: Geoethics and professional responsibility in geosciences
Convenors: Millarca Valenzuela, Luis Lara, José Cabello, Sergio Barrientos, Juan Carlos Marquardt.
Description: Geo-ethics is a branch of ethics that promotes the discussion about the interaction of human activity and our planet. This critical thinking could led to a necessary consensus about the ethical framework and possible limits of our action in the professional practice. This session is open to contributions that discuss the position of Earth science's professionals and scientists about: the contrast between economic development and sustainable consumption of natural resources; conservation of geological heritage versus its unlimited exploitation; responsibility in the prevention and mitigation of natural risks; communication of our science to the community; adequate protocols of action that foster scientific and professional integrity and good practices at all levels of interaction. A topic of particular interest is the discussion on the professional responsibility in crisis response (natural or environmental disasters) or similar situations in which expert judgment and advice to authorities and/or the media plays an essential role, with eventual ethical and/or legal consequences when confronting political, economic or social practices.