E1.4-GIAM Engineering and Environmental Geology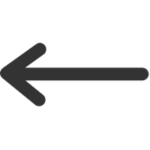 ---
This Thematic Area will receive proposals of sessions in which different disciplines of geosciences converge with other professional areas toward solving applied problems. Proposed sessions should attract abstracts about geotechnics and geology applied to civil works and mining; hydrogeology, characterization of underground water reservoirs, studies about aquifer pollution and remediation; soil geology and its role in agriculture and viticulture; geological studies in the evaluation of environmental impact, among others.
---
Plenary Speaker: Dr. Erik Eberhardt, University of British Columbia, Canada 
---
GIAM-GS: General Session Engineering and Environmental Geology
Convenors: Sergio Sepúlveda, Úrsula Kelm.
Description: This session will receive abstracts related to Engineering and Environmental Geology that cannot be included in one of the specific sessions of this thematic area.
GIAM-1: Geosciences and viticulture
Convenors: Pamela Castillo, Brian Townley, Ignacio Serra, Natalia Brossard, Sofía López.
Description: Viticulture is among one of the agricultural activities that bring prestige to our country, given the high position that Chilean wines hold in international markets. Despite this, geo-agricultural studies in Chile are scarce, at incipient stages, having broad perspectives for development. This thematic session expects contributions that link various areas of geosciences (geology, geomorphology, geophysics, geochemistry, mineralogy, soil sciences, hydrogeology, hydrology, climatology, bio-geochemistry, etc.) with the development of national and international viticulture and that influence in aspects such as wine and vineyard quality, terroir concepts, characterization of traditional viticulture valleys and definition of new areas apt for viticulture, viticulture sustainability, standardization of study methodologies and technological solutions, among others.
GIAM-2: Environmental Geochemistry: contamination and pollution of surficial environments
Convenors: Linda Daniele, Joseline Tapia, Claudia Cannatelli, Javiera Mulet, Jamie Buscher.
Description: The progressive contamination and pollution registered in the surficial environments during the last decades has generated an increasing interest in the study of contaminant agents and their relationship to different environmental matrices (soil, sediment, air, and water). The presence, degree of toxicity, and link between these contaminants and human health is concerning and there exists a need to further evaluate and determine their sources (natural and/or anthropogenic) in the distinct environments. Additionally, well-known contaminants (As, Pb, Zn, Hg), oligoelements (Li, REE, PGE), and chemical products such as persistent organic pollutants (POPs) are increasingly exploited, produced, and released into the environment. In this session, all contributions related to the interactions between rock, sediment, soil, water, and air (i.e. matrices controlling the biogeochemical cycles and mobilization processes of highly toxic contaminants) are welcome. Within these proposals, research focused on arsenic is of particular interest.
GIAM-3: Engineering geology, geotechnical engineering and rock mechanics
Convenors: Sofía Rebolledo, Andrés Brzovic, Ricardo Vergara.
Description: This thematic session aims to bring together professionals and researchers working in engineering geology, geotechnical engineering and rock mechanics, and serve as a presentation and discussion platform for researchers and experts related to the aforementioned topics. We extend an invitation to present works associated with rock mass (structures, characterization, classifications, etc.), soil mechanics (geotechnics), characterization of soils and rocks (tests), slope stability in soils and rocks, liquefaction, site response, etc.
GIAM-4: Valorization and stabilization of mining tailings
Convenors: Brian Townley, Manuel Caraballo, Úrsula Kelm.
Description: Chile, as a mining country by excellence, and with a long mining production tradition, must face different problems related with the sustainability of the mining business.  In this context and given the fact that the mining activity generates enormous volumes of waste such as tailings, and that there are over 700 tailings in Chile (actives, passives and abandoned), new research and development must be carried out in order to deal with problems such as the administration, mitigation and environmental impact control of these deposits.  Furthermore, the assessment of the potential for the re-use of these tailings aimed at the recovery of elements/valuable metals and the stable re-deposit of them.  Another relevant concern of these environmental passives is their physical and chemical stability in the short and long term, and the risks and hazards that they represent.
GIAM-5: Hydrogeology and Georesources in Fractured Media
Convenors: Sarah Leray, Fernando Poblete.
Description: Fractured media have been traditionally poorly explored and exploited. They have been however gaining in importance over the last few decades, because of increasing anthropic pressure over poorly heterogeneous media. Still, their inherent complexity makes them challenging for characterization, resources quantification and prediction.
The session aims at broaching up the subject of characterization methods and data integration into modelling frameworks. It covers various themes from resources exploitation (groundwater, geothermal, hydrocarbon and mining) to underground storage (CO2, energy).
Investigations related to structural geology, tectonics, geophysics, geochemistry, hydrogeology are welcome to generate inter-disciplinary and synergistic discussions. Presentations may include:
Field–scale and laboratory studies
Characterization methods: lessons learned and perspectives
Upscaling techniques and equivalent mean models
Challenges in fundamental understanding
Development and review of modelling methods/tools
Informational content of data and its integration into numerical models
Use of modelling for site characterization and laboratory design
GIAM-6: Aquifers: urban basins and artificial recharge
Convenors: Claudia Oliva, Ricardo Hirata, Christian Cintolesi, Oscar Escolero.
Description: The continuing strain on water resources available to humanity for our survival and future development, in an uncertain scenario of global climatic change, imposes an urgent need to improve the identification, quantification, and characterization of groundwater supplies. This session will consist of presentations that address these aspects and will include studies relating to the dynamics, exploitation, and management of aquifers. As part of these general themes, specific work dedicated to two issues of particular interest will be presented: urban hydrogeology focused on (i) the contamination and overexploitation of aquifers; (ii) the strategies and technologies used for artificial recharge of aquifers (ARS), which aims to store surplus basin water in such a way that it is possible to exploit it in periods of high demand or reduced natural resource availability; and (iii) the integrated water resources management (IWRM).