E2.1-GMPE Geomorphology and Exogenic Processes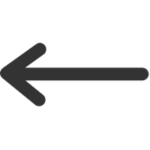 ---
This Thematic Area will group sessions oriented to discuss exogenous processes taking place at the Andean Margin, including: weathering, erosion, transport and deposit of sediments in active basins both sub-aerial and sub-marine (marine geology); landscape characterization and evolution from the perspective of quantitative and qualitative morphological analysis; acquisition, processing and analysis of digital elevation models and/or drone, plane and satellite data; mountain glaciers and periglacial processes, and their interaction with other geological processes; the study of desert zones, zones with scarce hydric resources; climatic-meteorological constrains in extreme exogenous processes; Late Cenozoic geomorphological evolution of the landscape and its link with Andean tectonic processes.
---
Plenary Speaker: Dr. Tibor Dunai, University of Cologne, Germany.

View Profile

 
---
GMPE-GS: General Session Geomorphology and Exogenic Processes
Convenors: Rodrigo Riquelme, María Mardones.                                 .
Description: This session will receive abstracts related to Geomorphology and Exogenic Processes that cannot be included in one of the specific sessions of this thematic area.
GMPE-1: Paleoclimate and paleoenvironmental reconstructions
Convenors: Valentina Flores, Cristina Ortega.
Description: This session includes works that present all types of climatic reconstructions, mainly focused in Southern Hemisphere, based on geological records or other climate-dependent records, which allow understanding the past climate at different spatio-temporal resolutions. It may also incorporate works consisting of paleoceanographic or paleoecological reconstructions, or other types of paleoclimatic tools, such as global circulation models or statistical analysis, that provide information on climate dynamics and its variability.
GMPE-2: The fate of sediment: geomorphic dynamics and basin evolution at multiple time scales.
Convenors: Tania Villaseñor, Violeta Tolorza, Joseline Tapia.
Description: The detachment, mobilization and deposition of sediment on Earth's surface involve a series of processes that work at various timescales. The study of mass transfer, from source to sink, including its transient accumulation in the sediment-routing system, offers the opportunity to analyze processes of denudation, transfer and storage of sediment and its deposition in different depocenters within a basin, which are related to tectonics, climate and anthropogenic forcing. This type of analysis is also fundamental towards the quantification of transfer of solutes and distribution and accumulation of organic matter and metals.
We invite presentations that investigate processes of production, transfer and accumulation of sediment in different geographic areas and at various timescales, with the aim to reconstruct Earth surface dynamics and the mechanisms involved in its evolution over time.
GMPE-3: Exogenous processes in territorial planning
Convenors: Fernando Peña-Cortés, Eduardo Fernández.
Description: The natural dynamics of our country implies the need to have territorial planning instruments that address the whole geographical space. These instruments should take into account this component in the territorial diagnosis, as well as in the definition of preferred uses, environmentally sensitive or fragile areas, and spaces of high natural hazard. Currently, an amendment to the Constitutional Organic Law of Governments and Regional Administration (LOCGAR) is being discussed the parliament, which grants Regional Governments new powers through the Regional Plans of Territorial Planning (PROT). In parallel, the Interministerial Commission of City, Housing and Territory (COMICIVYT), is developing the National Policy of Territorial Planning. These advances, both in the normative and policy matter, make it necessary to discuss the scope, contributions and projections of the geomorphological studies and exogenous processes in the elaboration of the PROT. We invite to the research community to submit works that address this issue.
GMPE-4: Cryosphere sciences and related hydrological resources
Convenors: Juan Pablo Milana, Christopher Ulloa, Ayón García Piña.
Description: This session aims to bring together new works and local advances in the field of the cryospheric sciences, that is any work dealing with natural ice and snow, spanning disciplines as glaciology, nivology and geocryology. The session also targets contributions dealing with the interactions between frozen and liquid water, as the hydrological productivity of glaciers, snowpacks, or geocryologic bodies as rock glaciers, and other types of ice-bearing permafrost bodies. One of the main goal of this session is to join together contributors and attendees interested in the strategic role of frozen water reserves, due to the strategic importance of some natural ice bodies as for instance those present in arid, semiarid and hyperarid areas of Chile and neighbouring countries. Therefore, while the session targets all types office bodies, a particular interest will be paid to those studies coming from places with shortage of hydrologic resources as arid to hyperarid regions, in order to expand the knowledge of this poorly studied ice-water system.
GMPE-5: Marine Geology and Geophysics
Convenors: Ximena Contardo, Cristian Rodrigo, Iván Vargas, Rodrigo A. Fernández-Vásquez
Description: In the ocean depths and continental margins, geological processes that interact directly with the emerged lands, the global climate and the major circulation systems of the planet, occur. There is a wealth of valuable information preserved in the marine sedimentary record, and the major structures, morphologies and lithologies in both continental margins and abyssal areas.
Although substantial advancements have been made in the last decades, there is still large unexplored submerged areas, and a significant level of uncertainty about the forcings and mechanisms that drive the marine geology processes. This session proposes an invitation to expose the latest methodologies, research and advances in marine geology and geophysics, and has the goal of encouraging the geosciences community to look towards the still unanswered questions about the geological processes that occurs in the oceans.