E2.6-ESSP Stratigraphy, Sedimentology and Paleontology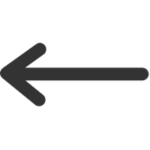 ---

Sedimentary basins developed during the evolution of the Andean margin include a unique and particular record of geological processes related to their creation, structuring, burial and exhumation. This Thematic Area will be devoted to sessions that: allow an integral analysis of the stratigraphy, sedimentology, environments and paleontological record of individual sedimentary basins or that perform comparative analyses between different basins; present new fossiliferous findings and their geological context and/or (re)define stratigraphic units based on new evidence; analyze particular sedimentary environments from a petrographic, petrologic and/or geochronologic perspective. This Thematic Area will accept sessions related to the sedimentological aspects of Marine Geology.
---
Plenary Speaker: Dr. Luis Buatois View Profile
---
ESSP-GS1: General Session Stratigraphy and Sedimentology
Convenors: Alfonso Encinas, Patricio Zambrano.
Description: This session will receive abstracts on Stratigraphy and related disciplines, such as:  Basin analysis, stratigraphic nomenclature, sequence stratigraphy, sedimentology and sedimentary petrology.
ESSP-GS2: General Session Paleontology
Convenors: Sven Nielsen, Enrique Bostelmann.
Description: This session will receive abstracts related to Paleontology that cannot be included in one of the specific sessions of this thematic area.
ESSP-1: The Cretaceous in Chile and South America
Convenors: Christian Salazar, Nathalia Fouquet.
Description: This session hopes to bring together specialists working with the problems and dynamics of the Cretaceous System, in Chile and in South America, including Antarctica. The Cretaceous is a very controversial system, beginning with the definition of its J / K limit, which for more than a century still does not exist an international consensus, and where in the last years South America has begun to take an important development. In addition, this system in South America has important locations with very complete and continuous records, evidencing the great events that mark and characterize the Cretaceous, such as the mass extinction at the end of the period. In this and other points of great current discussion, our continent still has much to contribute.
ESSP-2: The Late Paleozoic basins in the western margin of South America
Convenors: Gabriela A. Cisterna, Andrea F. Sterren, Reynaldo Charrier, Hans Niemeyer.
Description: The western margin of South America records a complex and heterogeneous Late Paleozoic history strongly related to the climatic event of the Late Paleozoic Ice Age (LPIA). The southern basins of the continent enclose important Carboniferous glacial-postglacial deposits, while those from lower latitudes are characterized by thick, mainly Permian carbonate successions, belonging to the extensive platform developed from Venezuela to central Chile. Although the sedimentologic, stratigraphic and paleontologic aspects of these basins are rather well known, this session, organized in the frame of the XV Chilean Geological Congress and particularly focused on these subjects, will represent an ideal opportunity to bring together most of the Southamerican specialists on the Late Paleozoic to discuss about the recent progress on this matter and the lines on which future research should be oriented.