Verónica Pineda Mascayano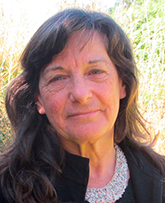 Geologist from University of Chile and PhD in Environmental Sciences, EULA Center, University of Concepcion.
Her main areas of interest are: sediment pollution from heavy metals, volcanic monitoring.
She is an associated professor and the Director of the Earth Sciences Department of the Faculty of Chemical Sciences, University of Concepcion.